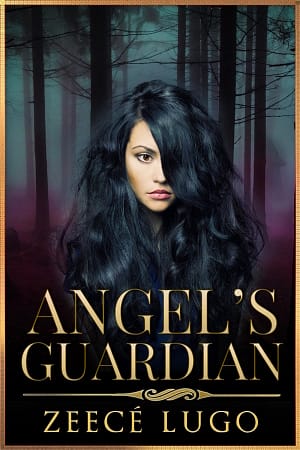 Angel's Guardian is Zeecé Lugo's first paranormal romance; specifically, it's a vampire romance. The main protagonist, Maxim, is a scruffy, alienated, mean character who sports the homeless look and prowls the parapets of New York City in search of "proper prey." Maxim is a prodigal son running from duty and responsibility, disconnected from an archaic vampire nation that refuses to embrace the future. He lives life on his own terms, his character shaped and driven by a sense of honor rooted in the now. You will never call him tortured or heroic. He is a new brand of vampire. Angel's Guardian is now available at all major online sellers.
Blurb for Angel's Guardian:
The vampire Maxim makes his home in New York City. Self-exiled from the vampire nation, he spends his days in quiet solitude, and his nights prowling the heights and hunting evil, his prey of choice. On a cold, November night, he chances upon a gang rape in a desolate back alley. He leaps at the chance to feed on predators of the worst kind, his favorite prey. But the situation takes a turn he never expected, and soon he finds himself wishing he'd made a different choice on that fateful night.
Angelica has been on the run for years. Kidnapped by a sex-trafficking ring at the age of fourteen, she escaped only to be relentlessly pursued by her enemies ever since. Tonight, they found her. As she lies dying on a cold, dark alley, her only fear is for the secret she desperately hid moments before they caught her. A secret she must protect with her life from her enemies and from the monster that destroyed them and now turns red, fiery eyes upon her.